LinkedIn groups aren't our favorite, but there's no denying that they have an important place in many marketing campaigns—especially for professional services.
After all, LinkedIn is the most popular professional social network, so making a LinkedIn group can spark discussion amongst people in nearly every industry.
But creating a LinkedIn group is harder than it looks.
Beyond just making the group, you need to spend time finding a group niche, establishing a posting schedule, and building a solid list of rules.
Don't fret though: we'll show you how to create a LinkedIn group in this article. Our goal is to help you create a group that fosters conversation within your industry, and in turn brings you new leads and sales.
Let's jump in!
Establish your LinkedIn group's niche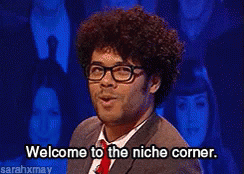 The first step in creating a LinkedIn group is finding a niche for it to focus on—sounds easy, right?
Well, kinda.
Your goal throughout the group ideation process should be to find a topic that's hot and applicable, but has little competition. Finding the right niche (alongside publishing awesome and conversation provoking content) will make your LinkedIn group the place for others in your niche to discuss the industry.
How to find a great LinkedIn group niche
Our favorite way to find a niche is to create a list of topics related to your brand. For example, at Social Report we listed social media marketing, social media management, content marketing, and Instagram marketing.
But the work isn't done yet.
There are a ton of LinkedIn groups on each of these topics, so we need to dive deeper and find a more specific niche that's not already covered by another group. At the same time, this niche must not be too specialized and still have the potential for massive reach.
So with that in mind, make a sub-list underneath each of the topics listed earlier. Here you should list more drilled-down topics related to the ideas you brainstormed earlier.
In the case of social media management, we listed social media managers, social media optimization, and social media copywriting.
With this list developed, search through LinkedIn's current list of groups and see if a group for your idea already exists. If it does, note how many active groups already exist. If a group exists but doesn't have any engagement, you can disregard it.
Then, after researching all of your topics, look through your lists and find the topic that has the least number of directly related groups but still applies to a large group of people.
In the end, we found that "social media managers" had few existing groups, so we decided to go with this niche. Since there's little competition, we're set up to become the place for social media managers to connect.
And there you have it: your group niche!
Create a set posting schedule
Many LinkedIn groups fail because they're not engaging. While the end goal of any group is to have discussion create itself, this isn't always possible when you're first starting out and have a small user-base.
So, this means that you need to have some sort of set posting schedule for your group. Doing this sparks conversation and gives group members a taste of what to expect when they join your group (but more on that later).
Thankfully, developing a posting schedule isn't as hard as it sounds. Brainstorm one industry topic for each day of the week and create a catchy name for it. For the social media management example, we used "Media Monday", "Instagram Wednesday", etc.
Oh, and don't worry about making an all-encompassing list.
This is, after all, an open forum for people to discuss your niche as a whole. Things not covered in the daily topics can be posted about in seperate user-created threads. The goal of this schedule is to simply spark conversation in the beginning and provide some sort of group structure.
Once your group launches, create daily threads for each topic complete with a conversation starter and a banner image to accompany the post.
Post your brand's content too
Also remember to frequently share your brand's own content to the group. After all, in the end, you're making this group to better market your company.
Some things you can post include links to your brand's blog posts, infographics, and even videos by your team members. Just make that you don't overshare your content—posting too many links will make your LinkedIn group look spammy, and in turn discourage discussion.
Write your group's description and list of rules
When users first find your group in LinkedIn's search results, they can see your group's description and its list of rules. Oftentimes this is the deciding factor of if the user actually requests to join your group, so make it catchy.
We recommend opening your group's description with a quick overview of what your group's about—bonus points if you make it a catchy one-liner.
The folks at Social Media Today did an awesome job of this on their group. The blog's group description opens with:
"An active community of social media professionals and professionals in PR, marketing, advertising, or any other discipline where a thorough understanding of social networks is mission-critical."
Make sure your group description also includes your group's posting schedule too. This gives your potential members a sneak-peak at what your group covers and what they can expect to gain from your group.
Finally, don't be afraid to self-promote in the description. You can add a note on how the group is "powered by" your brand alongside a bit of background on your products or services. Just don't do this on the first line—again, this looks spammy and may turn away potential members.
Don't forget about group rules!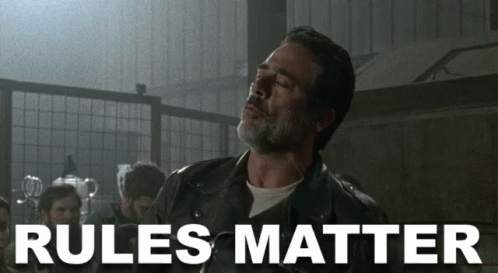 Ah yes, group rules.
Nobody likes rules, but they're essential to keep your group running smoothly.
LinkedIn has a group rules section on all LinkedIn group. We recommend filling this out with a basic code of conduct that runs through what is and isn't acceptable in your group. Your rules should cover your group's stance on self promotion, linking to external blogs, and so on.
Here's a sample list of rules we created for our group:
Keep it civil! We read all comments and posts to filter spam and ensure high-quality discussion
Keep posts on the topics of digital marketing, social media, and Social Report
No blatant promotion of your products unless in relevant discussions
Report all spam or inappropriate content to the admins
Now make your group and start marketing!
Now that you have your niche defined, posting schedule made, and rules and description developed, it's time for the fun part: actually making your new LinkedIn group!
Doing this is simple: navigate to LinkedIn's group page and click the big Create a group button at the upper right-hand corner of the screen. The website will walk you through creating the group: uploading a profile photo, adding your description, and so on.
Start marketing your LinkedIn group!
Once you've created your group, it's time to start marketing it. Share it on your other social channels and blast it out to your email list. The more members you have, the more discussion creates itself, so market to as many people as you can.
Then, all you need to do is stick to your posting schedule, make tweaks when needed, and stir up awesome conversation with others in your niche.
And that's all there is to it!
Now it's your turn
Creating a solid LinkedIn group is a process, but they can provide great returns to your company when executed properly. We hope the tips in this article help your brand create an awesome LinkedIn group that provides value to your audience.
We want to hear from you too. Does your company use LinkedIn groups? Tell us how on Twitter.
Need a better LinkedIn tool? Try Social Report free for 30 days.